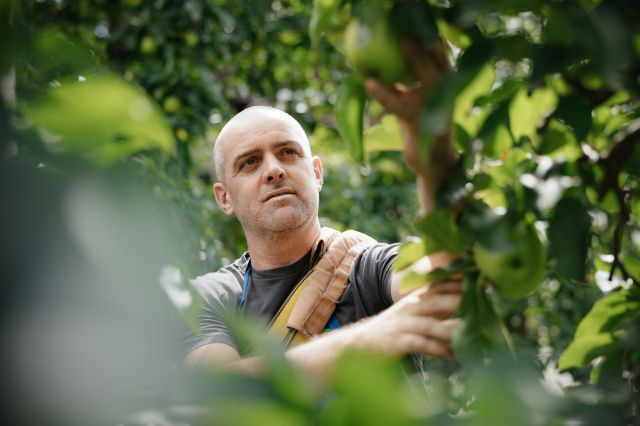 Our farm
Farm vacations
A farm vacation means plunging into farm life and regenerating your mind and soul at the same time. That's exactly what you'll find at the Plattnerhof. For many years, the Messner family ran the farm as a side business with dairy farming and vegetable cultivation. In 2007, they switched to fruit growing, and in 2021 they built the vacation apartments for the farm. Today in the daily routine of the farm there are not only apple orchards and wooded areas, but also many pets and a well-kept garden. Goats, chickens and rabbits enliven the farm, and the cat Spike and the Bernese mountain dog Sammy keep an eye on everyone. A beautiful sunbathing lawn is available to guests, a swimming pool invites you to cool off and a children's playground with swing, slide, trampoline and sandbox awaits our youngest guests. The outdoor area of the Plattnerhof also features a parking lot and a power station for electric cars. Energy is generated by the farm's own photovoltaic system.
Enjoy a good time with us in Viums!
We look forward to you!